This site uses affiliate links, meaning that if you make a purchase through our links, we may earn an affiliate commission.
If you are planning a trip to Peru, then Cusco is on your list of places to visit.
How do you decide what to do and see in Cusco?
Here is Cusco, Peru bucket list: top 10 things to do in Cusco (for every budget).
GO AND EXPLORE SACSAYHUAMAN
If you can only do one thing in Cusco, then, hands down, go and explore Sacsayhuaman!
For me, Sacsayhuaman is number 1 of the things to do in Cusco!
If you are looking for things to do around Cusco, Peru then head straight to Sacsayhuaman. It sits on a steep hill located just outside of Cusco. Specifically, it is located 1.4 miles (2 kilometers) north of Cusco's city center.
To get to Sacsayhuaman, you can hike, which is going to take about 45 minutes. Keep in mind that it is a steep up the hill hike.
You can get a taxi, or join an organized tour.
Sacsayhuaman used to be Cusco's hilltop citadel. It consisted of three stone towers and buildings that housed solders.
Today, what's left of Sacsayhuaman are three tiered rows of walls. You will be amazed by the colossal stones that were used to build the fortress and be in awe of the ingenuity of Incan building capabilities.
Notice, how these massive blocks are locked precisely together without mortar.
Some of the blocks are more than 10 feet (3 meters) high and weigh more than 100 tons (91,000 kilograms). The biggest stone is 28 feet (8.5 meters) high.
Also, check out the three large concentric rings on the ground. These rings were the foundations of the fort's main tower.
Archaeologists believe that Cusco was built in the shape of a puma and that Sacsayhuaman forms the head. The walls are said to make up the animal's teeth.
Nowadays, Sacsayhuaman plays an important ceremonial role during the Inca Festival of the Sun, Inti Raymi.
If you happen to be vising Cusco around June 24th, you will get to be a part of the celebrations of the Festival of the Sun.
Make sure to join a large scale performance taking place at Sacsayhuaman. Watch hundreds of locals dressed in elaborate traditional costumes perform ritual sacrifices and dances.
In order to enter Sacsayhuaman you need Cusco Tourist Ticket. There are different options and prices depending on what you are planing to see in Sacred Valley of the Incas.
CHECK OUT QENCO ARCHAEOLOGICAL SITE
Qenco is one of the largest places that was used for worship and ceremonies.
If you are looking for things to do near Cusco, then head to Qenco. It is located about 3.8 km from Cusco's city center. You can easily reach Qenco by foot. It is going to take you about 1 hour to get there. Or, you can get a taxi and start checking it out in less than 20 minutes.
Qenco has numerous ceremonial carvings, holes, labyrinths, and canals and a sacrificial room cut into the rock.
What you can still see today is an area called the Amphitheater. It is a semicircular construction with carved niches along the wall.
In the center of the amphitheater is a rock that may have been a sculpture.
Qenco has numerous ceremonial carvings, holes, labyrinths, and canals and sacrificial room cut into the rock.

Make sure to check out the Underground Chamber carved out of the rock.
Inside the Underground Chamber is room called the Sacrificial Room.
The Underground Chamber carved out of the rock.

In order to enter Qenco you need Cusco Tourist Ticket.
The opening hours are daily from 7 am till 6 pm.
Don't have time to read it now?
Why not save it to your Pinterest board!
TAKE A STROLL AROUND PLAZA DE ARMAS
Stroll under the colonial archways of the covered arcades that surround Plaza de Armas. Here, you'll find some of Cusco's best shops and restaurants.
During the Inca Empire, the square was called "Huacaypata" (Square of Warriors). Ceremonies and military parades were conducted here and battle victories were celebrated.
Here, the Spanish conquistador Francisco Pizarro declared his conquest of Cusco and this is where the Inca leader, Tupac Amaru, was violently put to death.
There is always something going on at Plaza de Armas. It is the place that attracts both the locals and the tourists.
In the evening, the plaza is beautifully lit up. So, if you are looking for things to do in Cusco at night, then this is perfect. Make sure to come back here for your evening stroll or sit on one of the benches and people watch.
VISIT CUSCO CATHEDRAL
Bordering the square of Plaza de Armas is Cusco Cathedral as well as Church of La Compania. Both structures have twin towers and ornate Renaissance facades. However, Cusco Cathedral is much larger and has a grand stone staircase in front.
On both sides of Cusco Cathedral are smaller churches: Iglesia del Triunfo and The Sagrada Familia.
The entrance to Cusco Cathedral is through the Sagrada Familia Church.
The cathedral has two altars, the original lambran (alder-tree) is located in the back of the cathedral.
In the front, you can see the neoclassical embossed silver altar. This is the one that is currently being used.
Image Source: Wikimedia Commons
Perhaps the most important painting within Cusco Cathedral is Marcos Zapata's "The Last Supper".
WHY IS MARCO ZAPATA'S PAINTING IMPORTANT?
Rather than eating a traditional Passover meal of lamb, Jesus and the disciples appear to be enjoying a plate of cuy (guinea pig, a common meat dish enjoyed to this day in Peru), shown in the center of the table.
The inclusion of the cuy in this painting is due to the difference in cuisine, but also is an example of symbolism: lamb was a sacrificial animal in the Judaeo-Christian tradition, but cuy was a sacrificial animal in traditional Inca ceremonies.
The spread on the table shows that Jesus and the disciples are enjoying chicha, a Peruvian drink, and native fruits and vegetables such as potatoes, peppers, and corn.
It is believed that the artist painted Judas, the disciple who betrayed Jesus (shown at the bottom of the painting, holding the money bag, dressed in red and looking out at the viewer), to bear a resemblance to Francisco Pizarro, the Spanish conquistador responsible for the fall of the Inca empire.
Image Source: Wikipedia
Cusco Cathedral is open Monday through Sunday, from 10 am to 6 pm.
HEAD OUT TO SAN PEDRO MARKET
San Pedro Market is just a great place to go and see! If you are looking for free things to do in Cusco, then you got it, just head out to San Pedro Market.
At San Pedro Market you will find endless rows of stands selling fresh fruit, produce, and herbs.
In addition, there is fresh baked bread, cheese, and every type of meat you can imagine.
One end of the market, you will find dozens of eateries serving all kinds of local dishes.
One of the most popular sections is the isle of fresh juice stalls.
San Pedro Market is open daily from 7 am till 6 pm.
VISIT CORICANCHA – TEMPLE OF THE SUN
Most of Coricancha – Temple of the Sun was destroyed after the 16th-century war with the Spanish conquistadors. Its stonework was used as the foundation for the seventeenth-century Santo Domingo Convent.
Image Credit: Wikimedia Commons
Make sure to step inside and take a closer look at the sections that were excavated.
You will be truly amazed by Inca building ingenuity.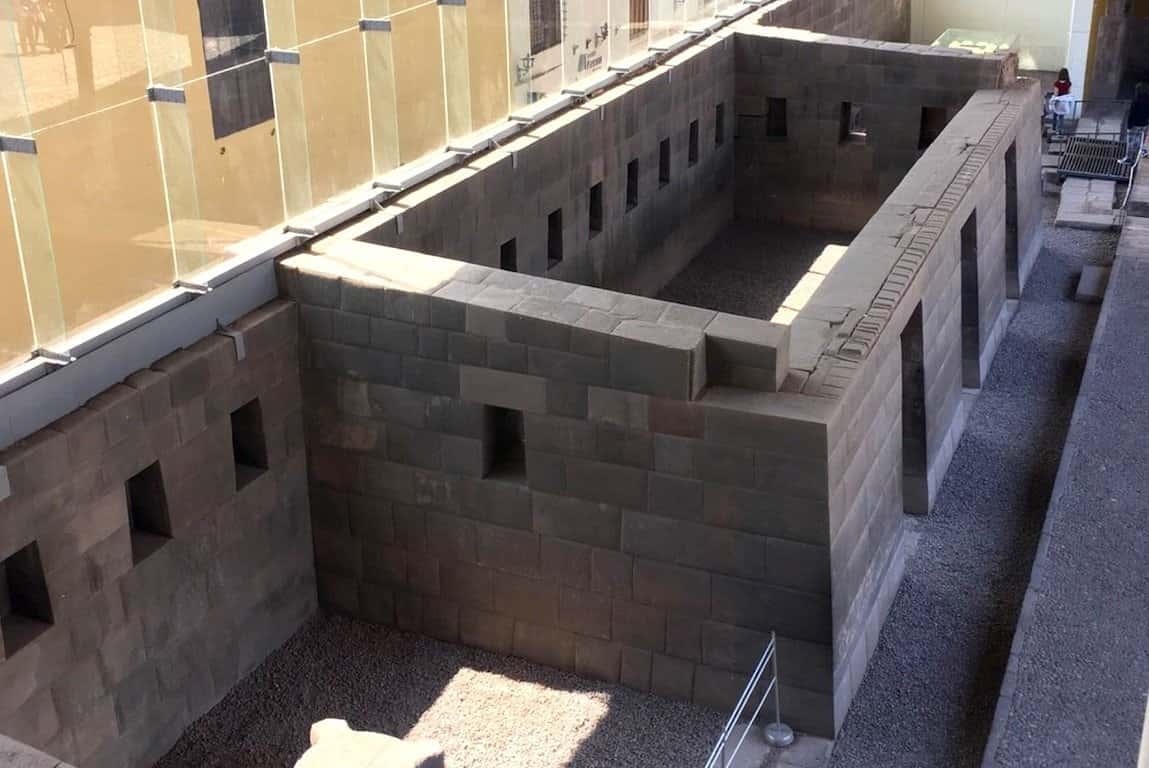 To construct Coricancha, the Inca used ashlar masonry. They built by cutting, shaping and then placing similarly sized cuboid stones together.
Coricancha was dedicated to the sun god. Spanish reports tell that the walls of Coricancha were completely covered in plates of gold and the courtyards were filled with golden statues. of walls completely covered.
When the Spanish in 1533 required the Inca to raise a ransom in gold for the life of their leader Atahualpa, most of the gold was collected from Coricancha.
Coricancha is open Monday to Saturday from 8:30 am till 5:30 pm, and on Sundays from 2 pm till 5 pm.
The entrance ticket (without Cusco Tourist Ticket) is 15 soles. If you have Cusco Tourist Ticket then the admission is included with the ticket.
HIKE TO SAN BLAS
If you are looking for something fun and free to do in Cusco, then hike to San Blas!
San Blas section of Cusco is one of the most picturesque places in Cusco.
It is my favorite neighborhood in Cusco to explore. You will love it as well! Narrow, cobblestone streets leading to small plazas where you can discover artists' studios and workshops.
If you need more ideas for things to do in Cusco at night, then San Blas need to be on your list. Here you will find some of the best restaurants. My favorite restaurant is Piedra & Sal located inside Antigua Casona San Blas Hotel.
Needless to say, while you are wandering around in San Blas, you will be able to catch the most spectacular panoramic views of Cusco.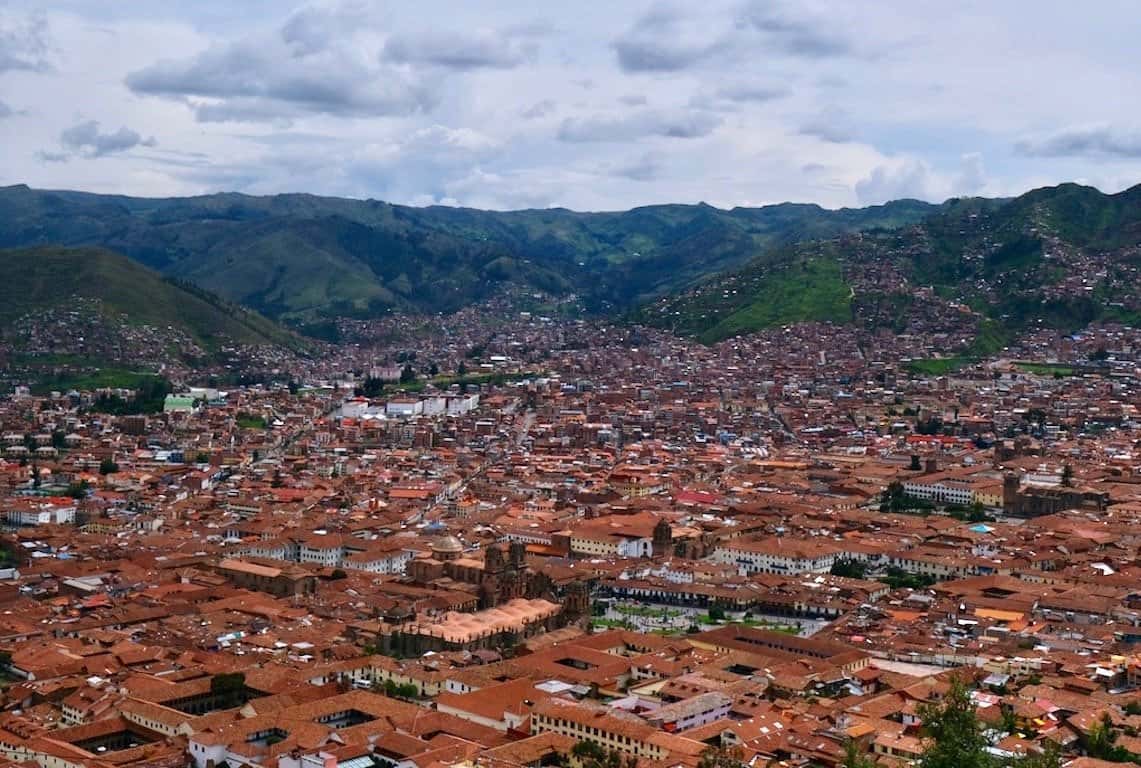 SEE CHURCH OF SAN BLAS
The Church of San Blas is the oldest church in Cusco.
It looks rather simple on the outside, however, it has the most spectacular baroque-styled interior.
You will be in awe by the incredible gold-leafed altar at the Church of Sun Blas.
Make sure to check out an elaborate pulpit carved from a single cedar tree.
Step outside the church and explore the area around it. The buildings have picturesque doorways, windows and balconies set against Spanish-style white walls an red tiled roofs.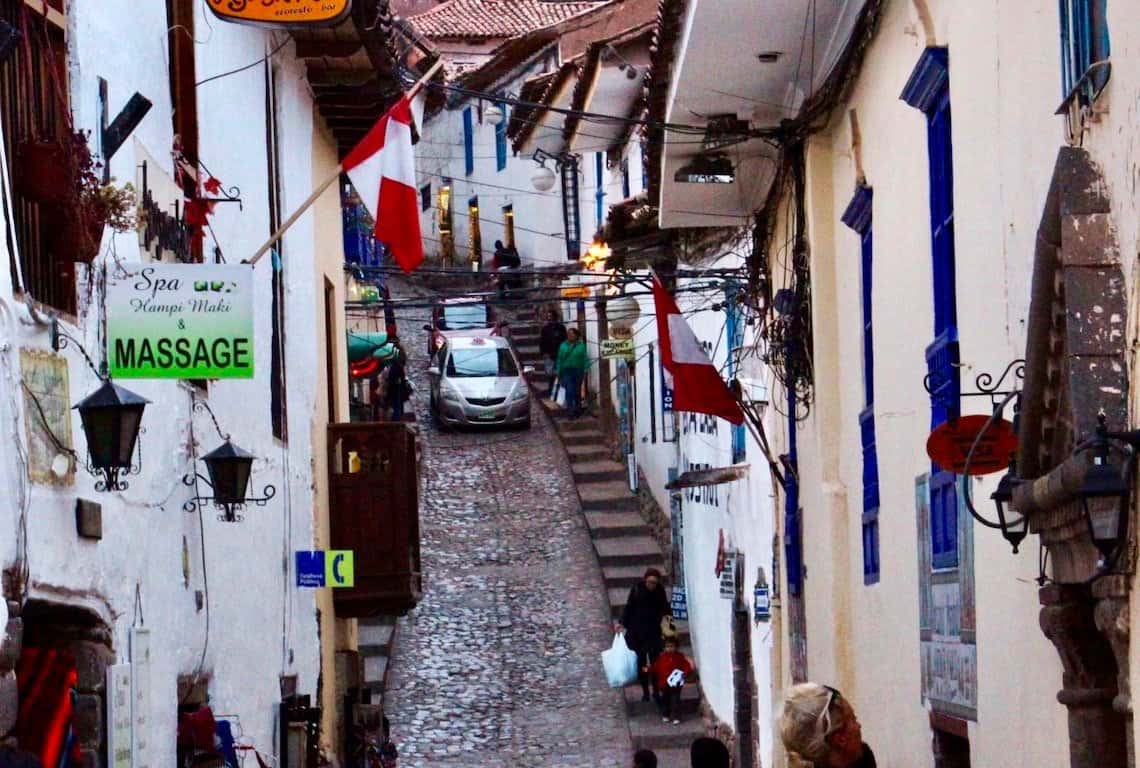 EXPLORE INCA MUSEUM
Want to learn about Incan culture and history, then go and explore Inca Museum. It houses an extensive collection of Incan artifacts. Here, you will find textiles, pottery, metal works, ceremonial jewelry, and mummies.
I found the collection of cermonial Inca wooden drinking vessels fascinating. Also, I was amazed by the large collection of Inca mummies.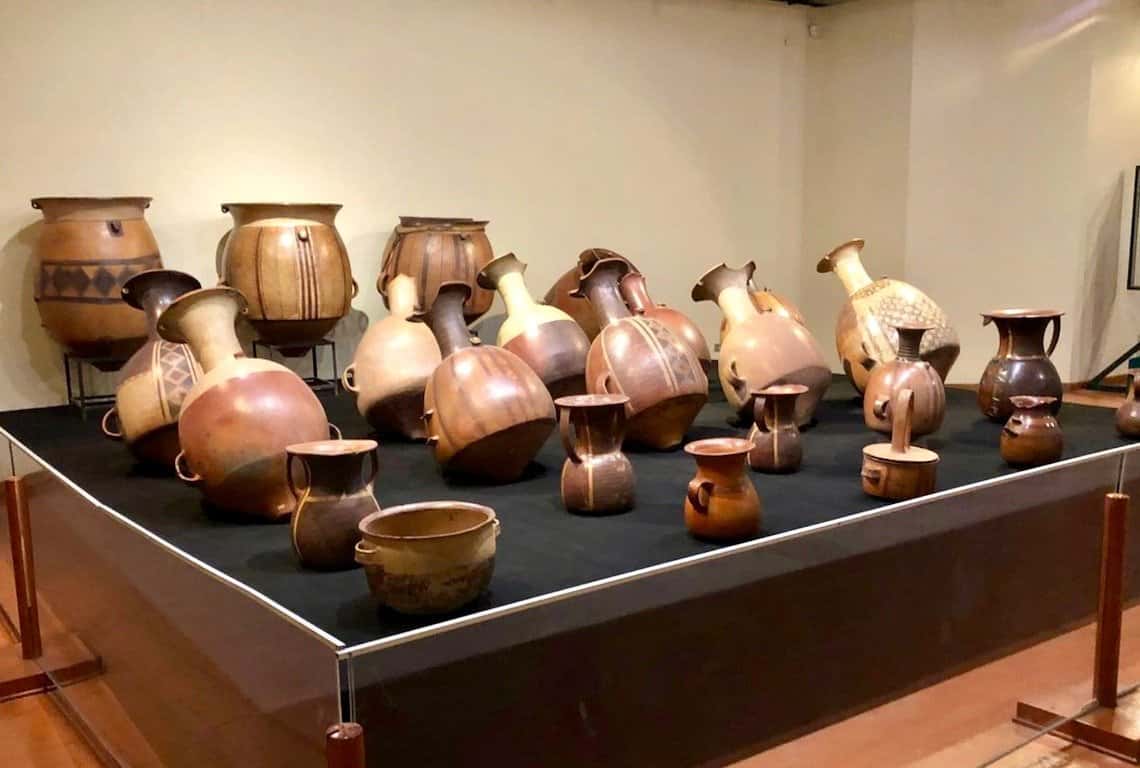 Make sure to take a stroll through the museum's courtyrard. The Andean weavers exhibit their craft and sell their goods.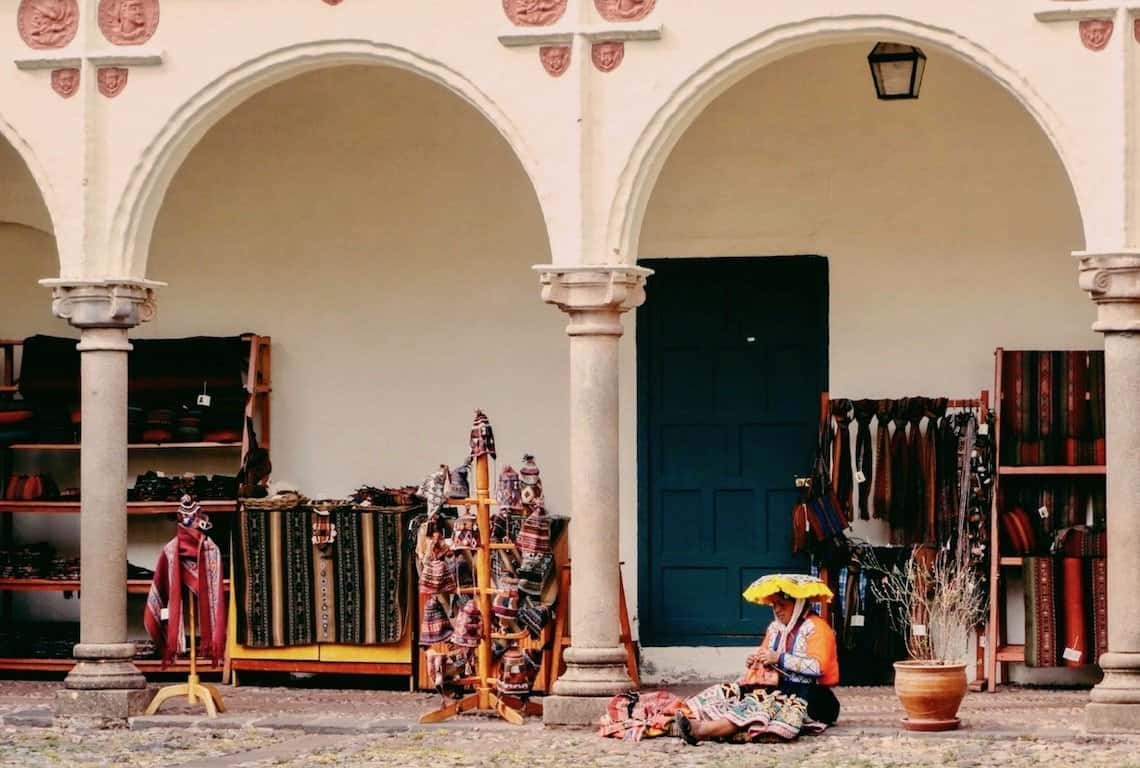 Inca Museum is located one block northeast of Plaza de Armas.
It is open Monday through Friday from 9 am till 4 pm, and on Saturdays from 9 am till 4 pm. The entrance ticket costs 10 soles.
BE IN AWE OF THE TWELVE-ANGLED STONE
Looking for more free things to do in Cusco? Here you go! Go, check out and be in an absolute awe of the twelve-angled stone.
It is located on Hatun Rumiyoq street (which means big stone in Quechua) and it a part of the current wall of the Archbishop's Palace and the Museum of Religious Art.
The stone's twelve-angled border is an example of perfectionist Incan architecture.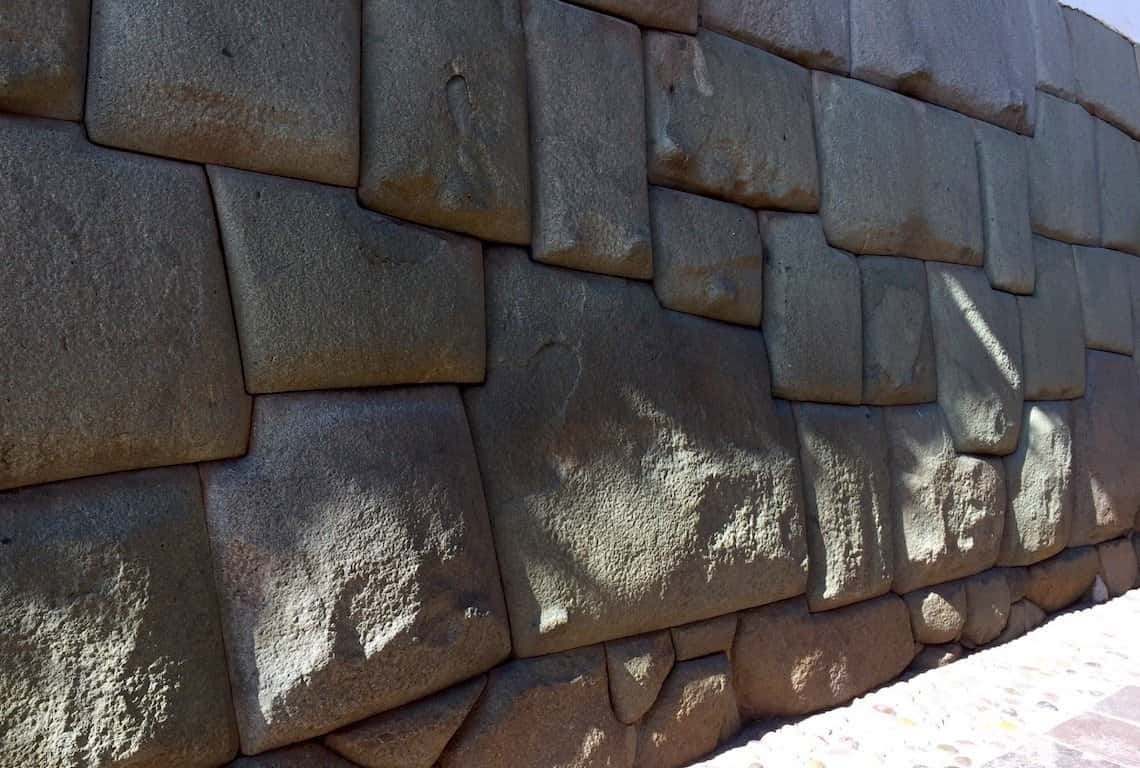 INTREPID SCOUT'S POINTERS FOR
TOP 10 BEST THINGS TO DO IN CUSCO

This is quite a list, right?
What if you only have time to do a couple of things?
Here are my absolute top 3 MUST-DO things in Cusco!
Hands down, go and explore Sacsayhuaman. Get a taxi and you will be there in 15 minutes. It is so worth it! You will be awed by the size of the stones used for building the defending walls. Marvel at the Inca's engineering skills!
Go back to Plaza de Armas in the evening. It is beautifully lit up. Next, continue on and see Coricancha all illuminated.
Meander through the narrow streets of San Blas and check out numerous artists' studios.
Did you find this useful?
Why not save it to your Pinterest board!
Now, it is your turn. I would like to hear back from you!
Are you planning your trip to Peru?
Please let me know! Drop me a quick comment right below!
Also, click on any of the images below to get inspired and to help you with the planning process with your trip to Peru!