This site uses affiliate links, meaning that if you make a purchase through our links, we may earn an affiliate commission.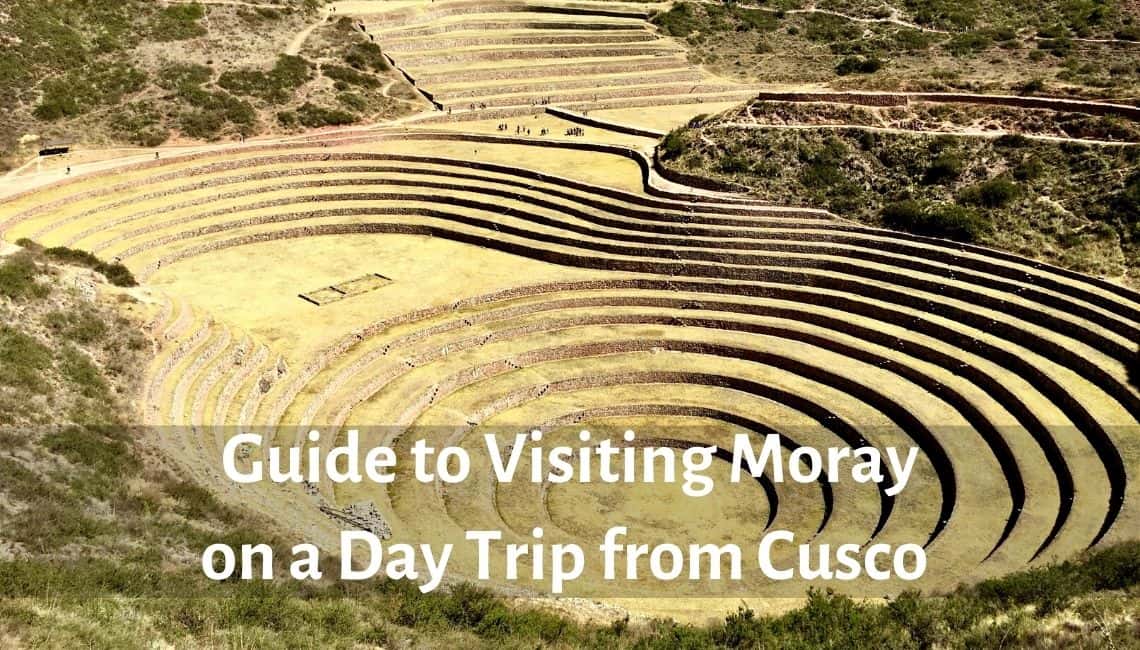 One of the must-see attractions in Sacred Valley of the Incas is Moray. It can easily be done on a day trip from Cusco.
Here is your guide to visiting Moray. Find out all about it.
WHY YOU SHOULD VISIT MORAY IN SACRED VALLEY OF THE INCAS
Moray is an Inca engineering wonder! It has captivated and puzzled researchers and travelers since it was first photographed during an aerial survey of the Sacred Valley by the American geologist Robert Shippee in 1931.
Shippee's photographs revealed the striking concentric stone rings descending into a concave hollow in the ground. The images resembled an ancient Greek Amphitheater.
Throughout the years many explorers have analyzed and studied the site and have come up with a variety of theories.
Then, in the 1970's an Australian physicist John Earls recorded a drastic temperature stratification in the rings, ranging as much as 15 degrees C between the hottest and coldest ring.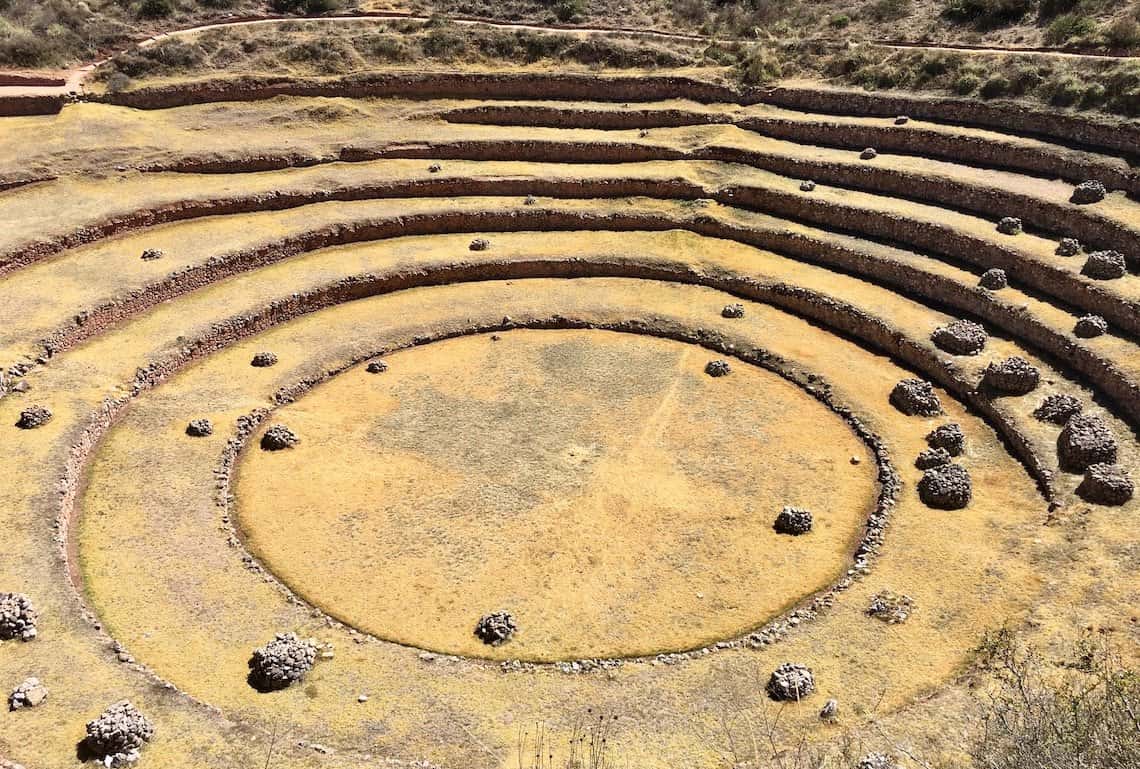 Furthermore, John Earls speculated that the site might be an open-air agricultural research station. He concluded that the ring structures existed to create a variety of micro-climates, each distinct in hydrology and temperature.
In addition, Earls said that the different terraces of Moray actually reproduce the multitude of temperature areas present throughout the Inca Empire.
WHERE IS MORAY
Moray Archaeological Site is located at about 50 km (31 mi) northwest of Cusco on a high plateau at about 3500 m (11,500 ft) just west of the village of Maras. It may take about 1.5 – 2 hours one way to get there from Cusco.
HOW TO GET TO MORAY IN SACRED VALLEY OF THE INCAS
Image Credit: Google Mp data ©2020

With a Private Guide and a Driver
I think that having a private driver and a guide is the best way to go. This option gives you total flexibility. Also, having a knowledgeable guide by your side is simply invaluable. Now, if you are staying in one of the hotels in Cusco, I am sure that your hotel will be more than happy to arrange for you a driver and a guide. Needless to say, this is an expensive option, but it is all worth it.
There are plenty of day tours that stop at all major attractions in Sacred Valley. You can do a half-day tour that just covers Moray, or you can do a full-day tour that goes to Maras Salt Mines, Moray, and Ollantaytambo. I am positive that your hotel can make all the arraignments for you. It is probably one of the least expensive options. But, it does not give you much flexibility.
If you do want to hire a private driver and a guide, or go on an organized tour, then book a taxi and head to Moray. You will always be able to hire a guide right at the entrance to Moray Archaeological Site.
I would recommend that you ask your hotel to get a taxi for you.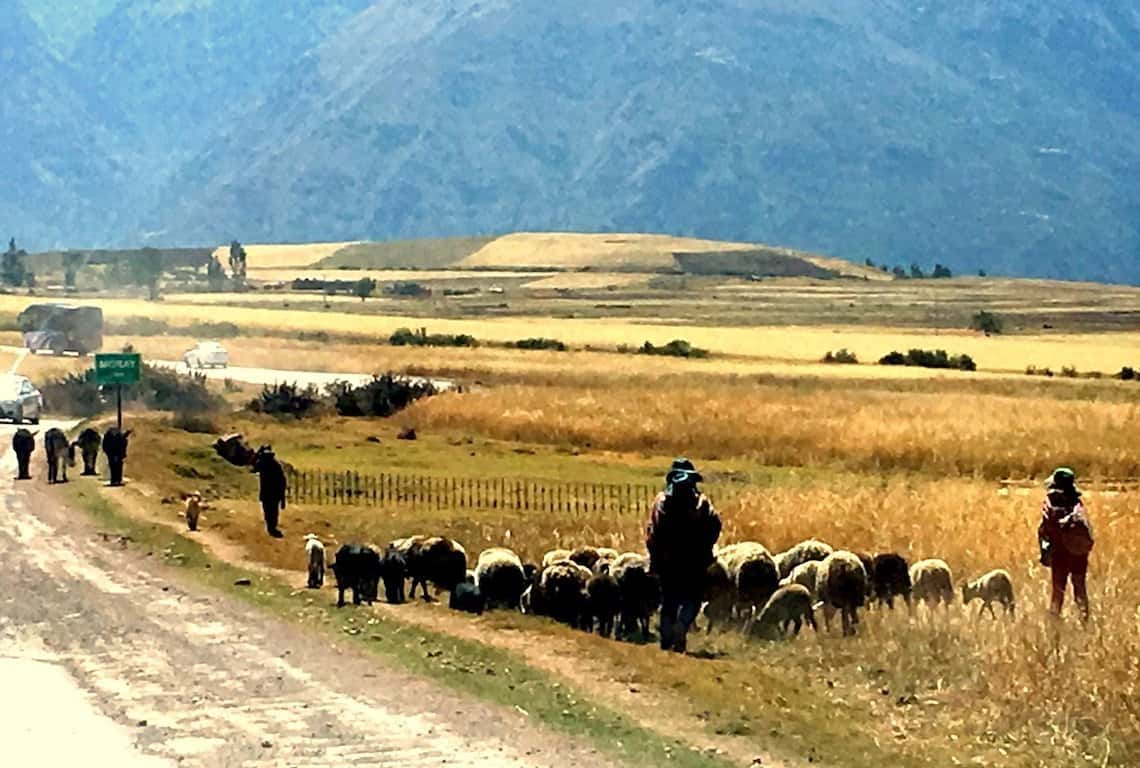 There is a colectivo station on Avenida Grau in Cusco. First of all, find the colectivo that goes to Urubamba. Second, let the driver know that you want to get off at the town of Maras. It will take you about 45 minutes to reach Maras. Now, something to keep in mind that colectivos do not leave until they are full, but usually, they fill up very fast so it should not take long at all for you to be on your way to Maras.
Get off at Maras stop. Finally, hire a taxi to take you to the Moray. It will be about 30-minute drive to get to Moray.
Don't have time to read it now?
Why not save it to your Pinterest board for later!
WHAT TO SEE IN MORAY
Once you get to Moray follow the path that goes around Moray Archaeological Site. You will be able to get great views of the site from different angles.
First of all, notice that there are six concentric terraces surrounding a central circular 'arena'. The circular area can be accessed by a series of stone 'steps' fixed to the retaining walls in a radial pattern. If you look at them from a distance, they mimic the rays of the sun.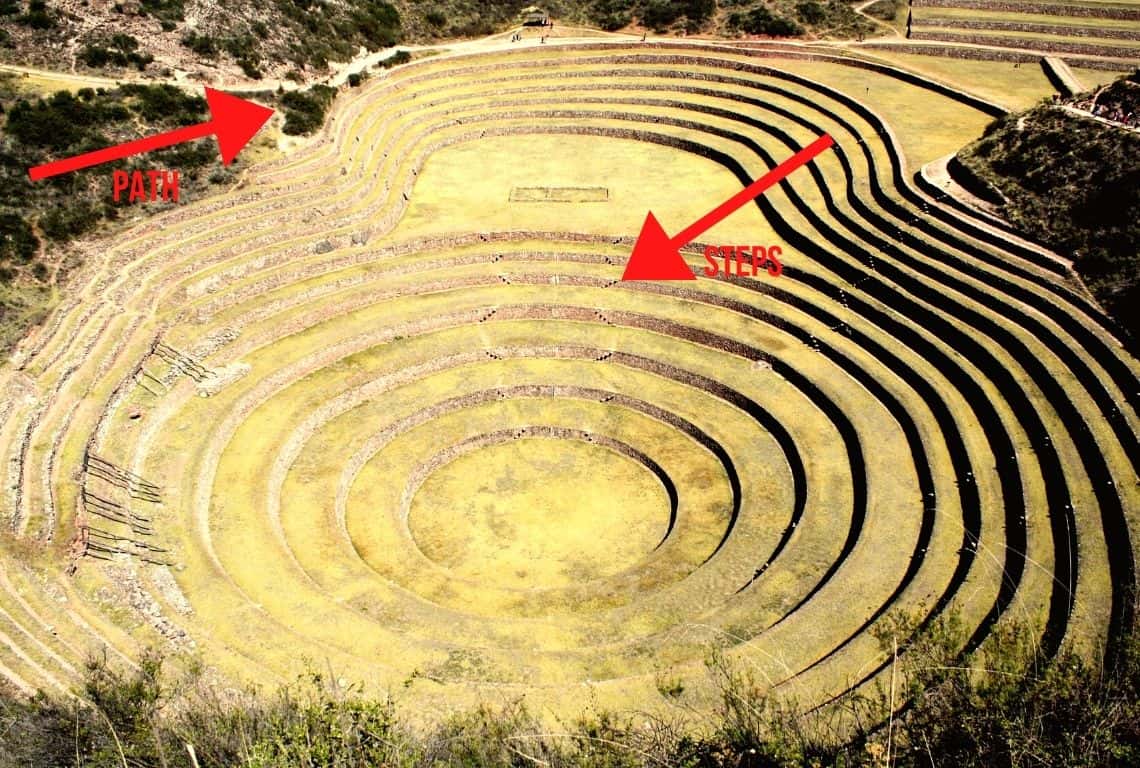 To tell you the truth, looks can be deceiving; each section down is at least six feet deep.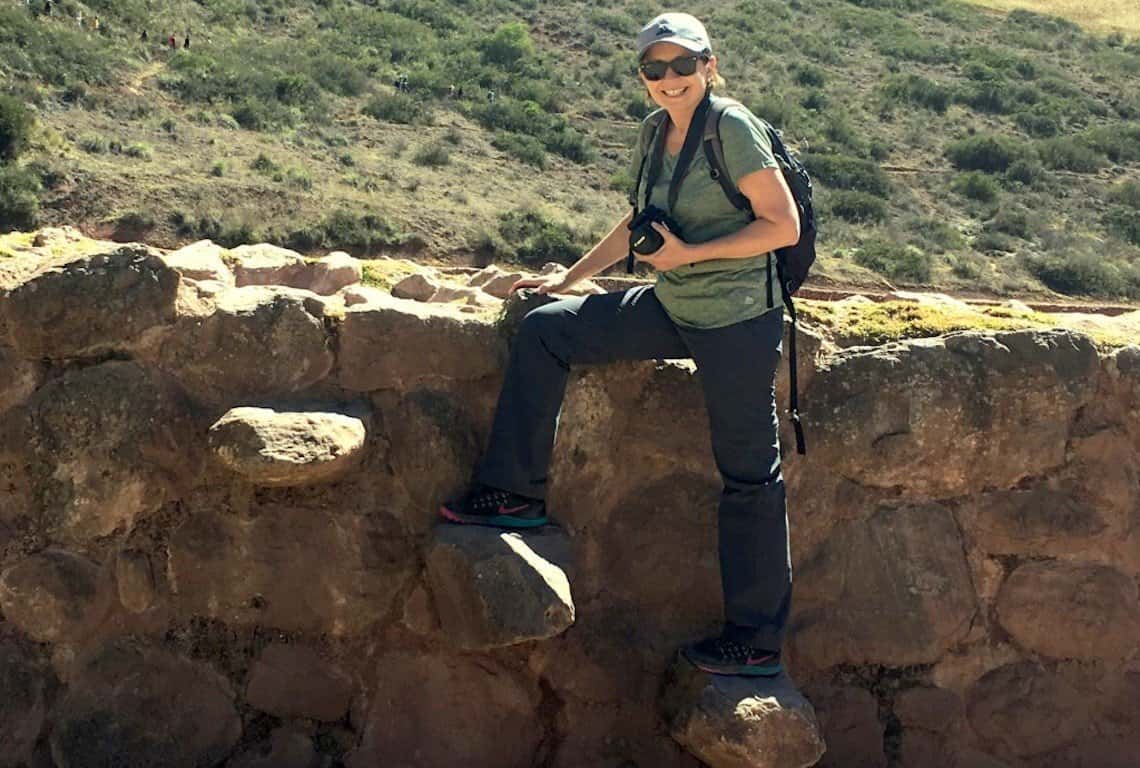 Further on, six more terraces in an elliptical shape and another eight stepped terraces at the perimeter, surround the concentric heart of Moray.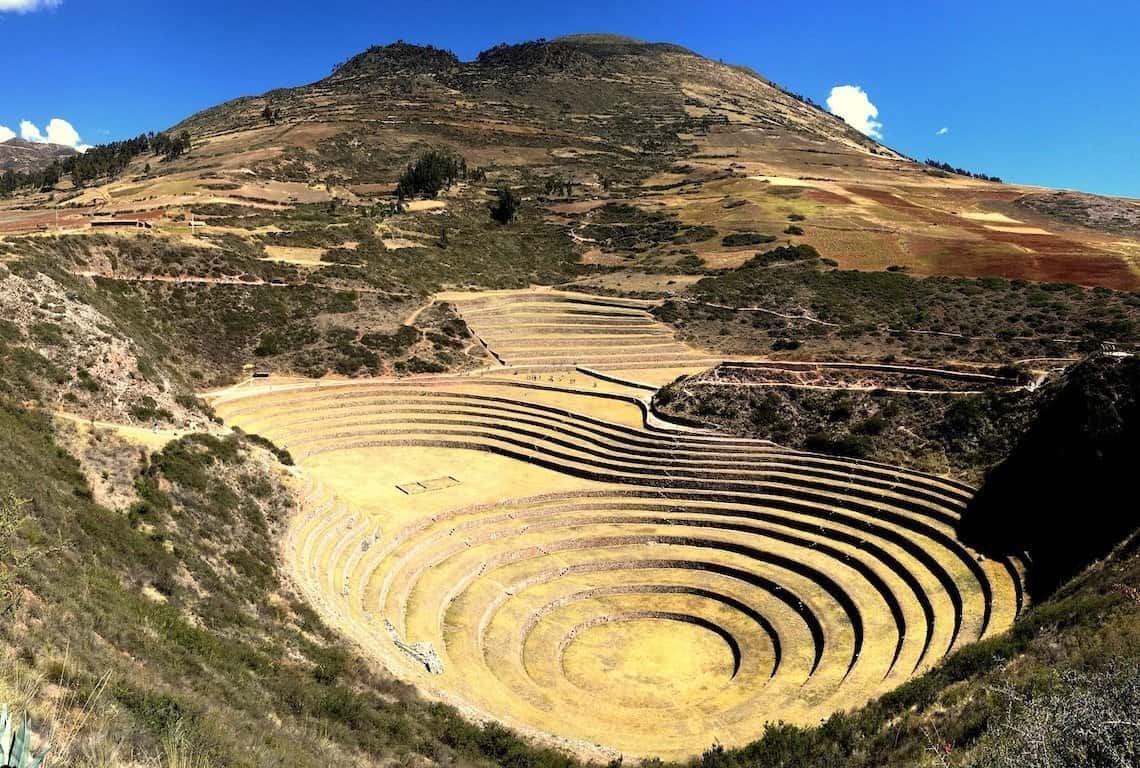 The stepped terraces descend to a depth of approximately 150 m (492 ft). The warmest terraces are nearest the circular bottom.
So, it is quite possible that Moray was the world's first agricultural research center. It is feasible that the Incan priest-scientists explored the crossing of plants to create "hybrid" species. In addition, they experimented with the domestication of wild plants to make them more productive and edible.
Moreover, it is conceivable that they determined which plants should be disseminated for domestic production to farmers all over the Andean region.
Pollen samples found in Moray indicate that a huge variety of crops grew there.
In addition, low-lying aqueduct channels irrigate the terraces. Clearly, that is another indication that Moray was agricultural center. Furthermore, the lowest level remains perfectly drained and never gets flooded even after incessant rains.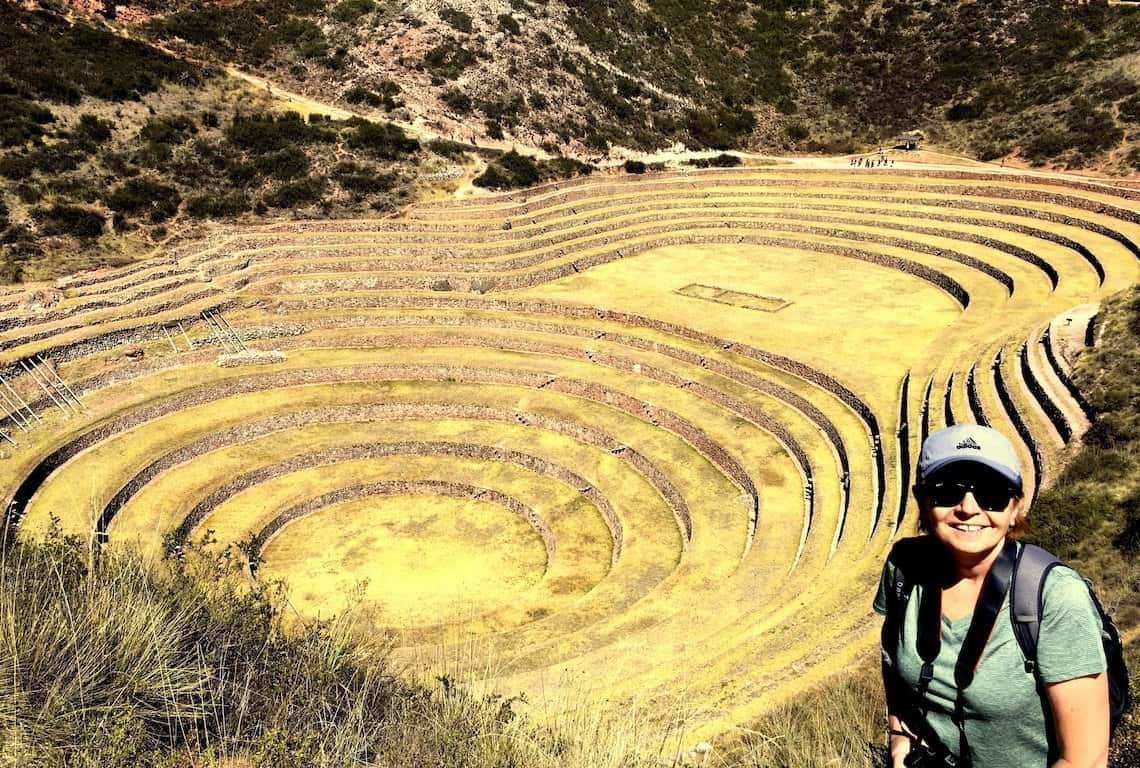 HOW MUCH DOES IT COST TO VISIT MORAY
To enter the site you need Cusco Tourist Ticket or Boleto Turistico.
Make sure to check out my post before buying the ticket. It lists all the options and prices.
WHAT ARE THE OPENING HOURS OF MORAY SITE
Moray Archaeological Site is open everyday from 7 am till 6 pm.
HOW MUCH TIME DO YOU NEED TO SEE MORAY
You would need a minimum 2 hours to walk around Moray Archaeological Site.
INTREPID SCOUT'S POINTERS FOR VISITING MORAY
Give yourself extra time to get to Moray. First of all, the roads are in poor condition, second, there are herds of sheep that pass through the area.
Next, you will need at least 2 hours to follow the path that goes around Moray Archaeological Site.
Did you find this useful?
Why not save it to your Pinterest board!
Now, it is your turn, I would like to hear back from you!
Are you planning your trip to Peru?
Please let me know! Drop me a quick comment right below!
Also, click on any of the images below to get inspired and to help you with the planning process with your trip to Peru!