This site uses affiliate links, meaning that if you make a purchase through our links, we may earn an affiliate commission.
Gerbeaud Café
Over the years, I grasped the art of time travel. The key is selecting the starting point. Today, I picked Budapest. Vörösmarty tér 7-8 1051. Gerbeaud Café.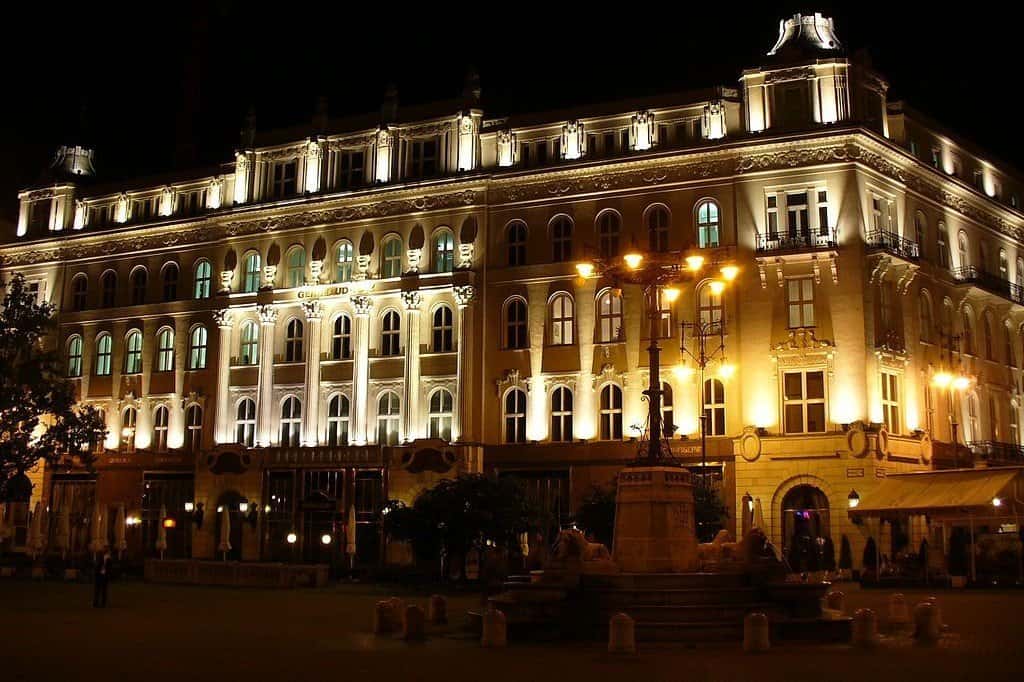 The golden-gilded carriage stopped in front of the famous café on Vörösmarty Square in Pest. The woman inside gave quick instructions to her lady-in-waiting to buy tea from China, liquor-soaked cherries covered in chocolate, and the twelve-layer Dobos Cake
Empress Sisi
The client was no other than Empress Sisi of the Austro-Hungarian empire. She was born as Elisabeth Amalie Eugenie von Wittelsbach on December 24, 1837 in Munich, second daughter of Duke Max in Bavaria and his wife Ludovika.
In 1853, her mother and her aunt Sophie, the mother of Emperor Franz Joseph, decided that Sisi's elder sister Helene would marry Emperor Franz Joseph. So Ludovika, Helene, and Sisi joined Sophie and her sons in Bad Ischl for the two cousins to get acquainted. Franz Joseph, however, fell in love at first sight with fifteen-year-old Sisi instead, and two days later (on August 18th, his 23rd birthday) had his mother ask if Elisabeth would marry him.
Less than a year afterwards, on April 24th 1854, at the age of sixteen, Elisabeth became Empress of Austria, Queen of Hungary and Bohemia.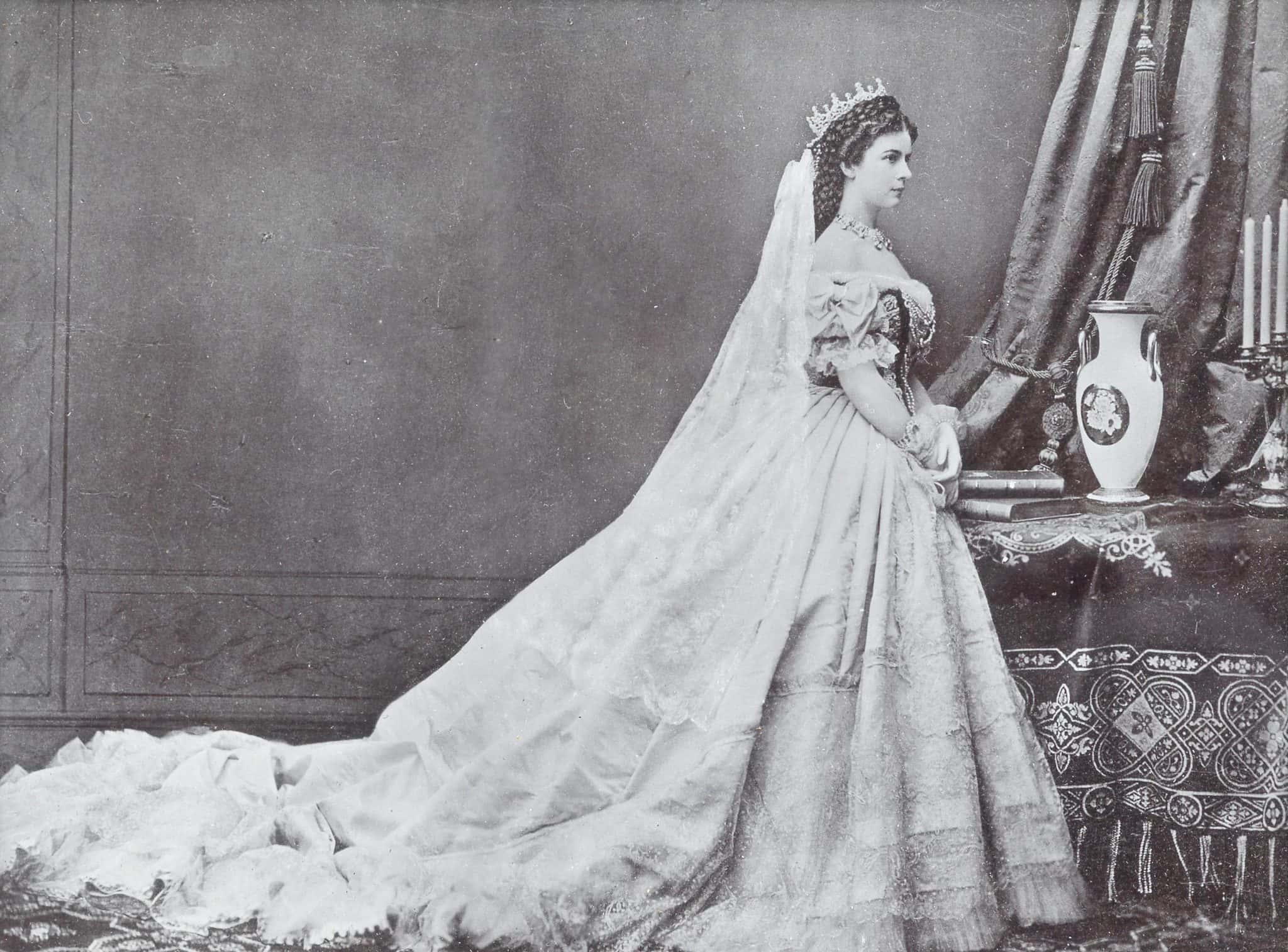 It was so unlike her to be stopping at Gerbeaud Café and indulging in sweets when her number one obsession was weight control. She was widely regarded as one of the most beautiful women in Europe and went to great pains to preserve and maintain her figure. She was compulsive about physical exercise and subjected herself to starvation diets consisting of nothing more than eggs, milk, and broth.
But today is one of those days when she had a longing for sweets, especially for the delicious cake that she had the honor of being the first to taste when Hungarian chef József C. Dobos presented it during the National General Exhibition of Budapest in 1885.
The Grand Dame
If she was going to go inside the famous Gerbeaud Café, the Hungarian elite would have graciously bowed before her. For Gerbeaud Café – the Grande Dame of Budapest's cafes – then and today, remains the place "to see and to be seen."
The café was established by Henrik Kugler in 1858 and started out as a small confectionary. When Emil Gerbeaud joined Kugler as a partner in 1884, he brought exceptional recipes and the acquired knowledge of a family of confectioners with him from Geneva and made the café world-famous by the end of the century. Emil Gerbeaud's two famous and must-try inventions are: "konyakos meggy" – sour cherry, matured in cognac and covered with dark chocolate and "zserbó szelet" – layers of sweet yeast cake, jam and ground walnuts topped with chocolate glaze.
You do not have to transgress the boundaries of time to experience the atmosphere of another era. Today Gerbeaud Café shines with the cultural nostalgia of its original days: magnificent crystal chandeliers hang from rococo ceiling; lavish, fine wood paneling blends with brocade wall coverings.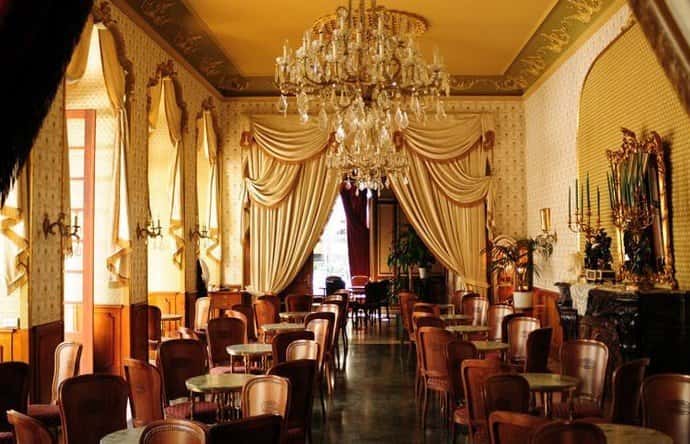 Solid brass footed tables with marble tops are surrounded with intricately carved wood chairs. The forty-foot marble counter showcases classic Austro-Hungarian layer cakes.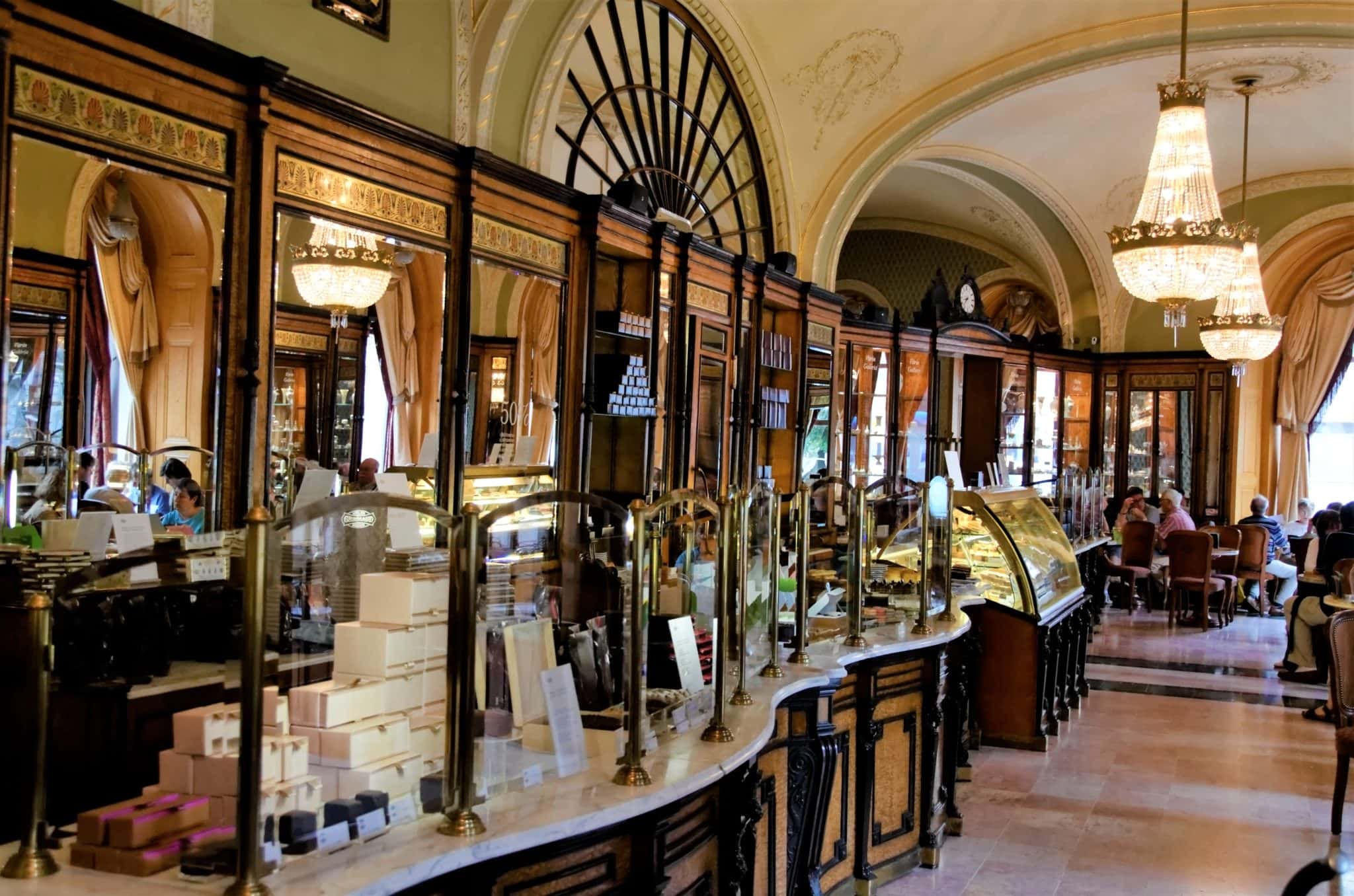 I like to stop at Gerbeaud Café in the afternoons, when the golden sun slants through the tall windows. I like to people-watch and think.
Dream Sweet
I always have a hard time deciding between Esterhazy and Dobos cakes. Esterhazy torta – named after Prince Paul III Anton Esterházy de Galántha (1786–1866), a member of the Esterházy dynasty and diplomat of the Austrian Empire, is very tempting; it has buttercream spiced with cognac or vanilla, sandwiched between four or five layers of walnut-rich meringue (macaroon) dough, crowned with fondant icing and decorated with a characteristic chocolate striped pattern.
Today I choose the Dobos Torte – it has a series of very thin sponge cakes and chocolate buttercream, topped with a caramel. I wonder how many layers my cake will have. When it promptly arrives at my table, I count out seven perfect layers and admire the smooth caramel cape.
I know that Empress Sisi would have approved.