This site uses affiliate links, meaning that if you make a purchase through our links, we may earn an affiliate commission.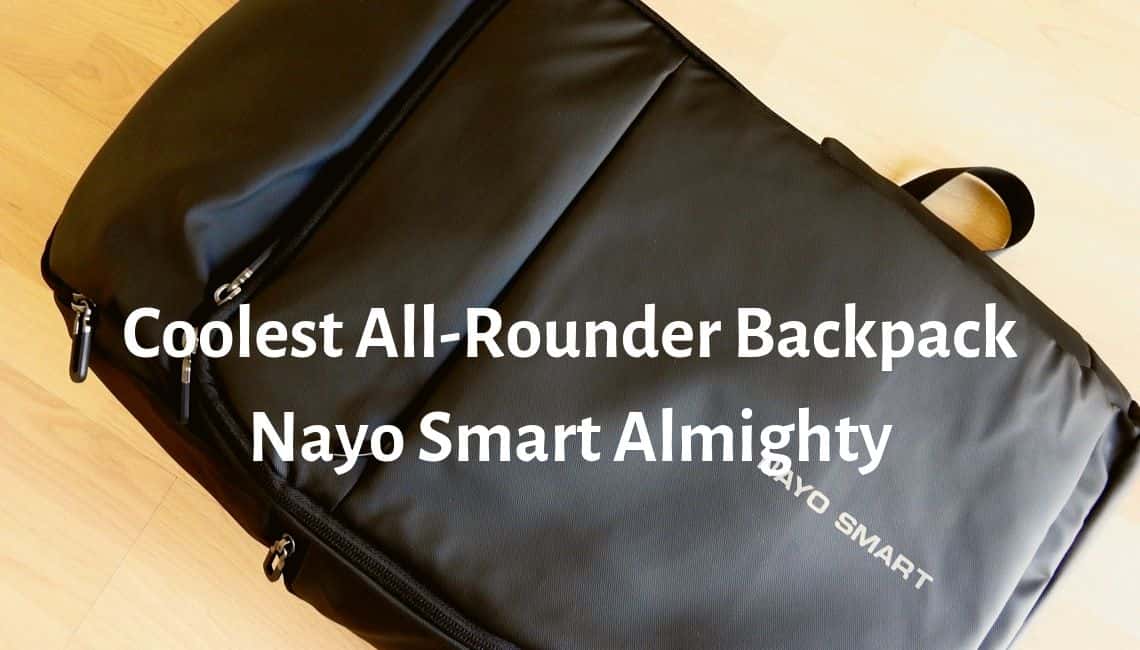 Have you been looking for all-purpose backpack that will get you where you need to go with everything you need?
Then look no further! 
Here is the coolest all-purpose backpack in the world – Nayo Smart Almighty.
I was so excited to receive my Nayo Smart Almighty Backpack!
As someone who is constantly both working and traveling, it was important to me that I have a backpack that would allow me to organize and store all of my belongings. From carrying the clothing and toiletries needed for longer travels, to even securing my laptop needed for work, the Nayo Smart Almighty Backpack truly is an all-purpose backpack.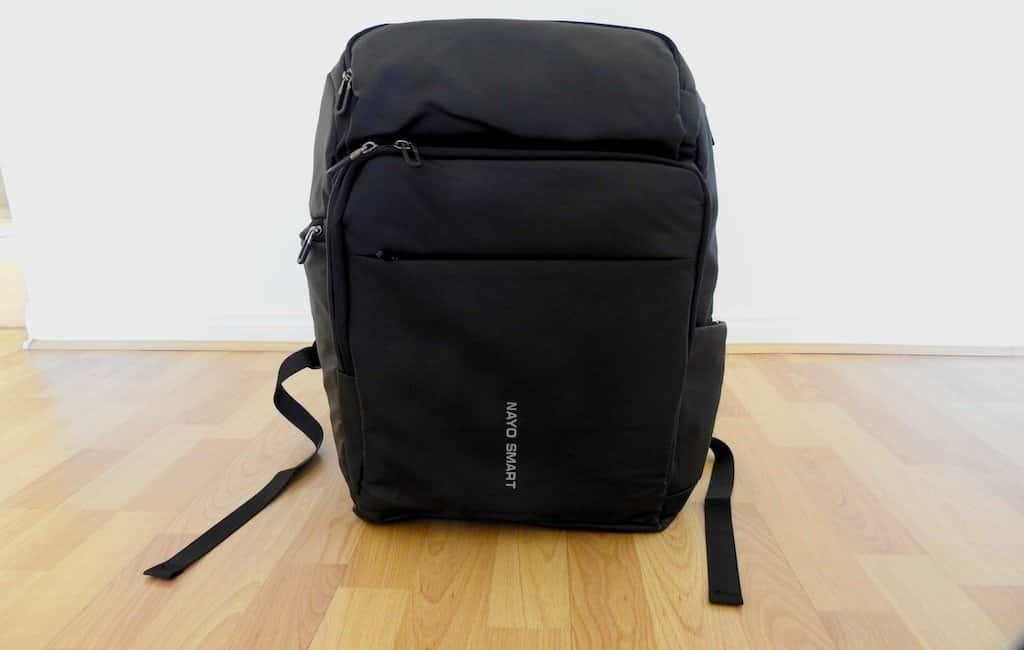 I was able to test out this all-purpose backpack on a three-day venture to Denver, Colorado.
Zip Open Like a Suitcase 
The bag opened seamlessly to lie flat at 180 degrees, which was perfect for packing all of the clothing and toiletries needed on my trip.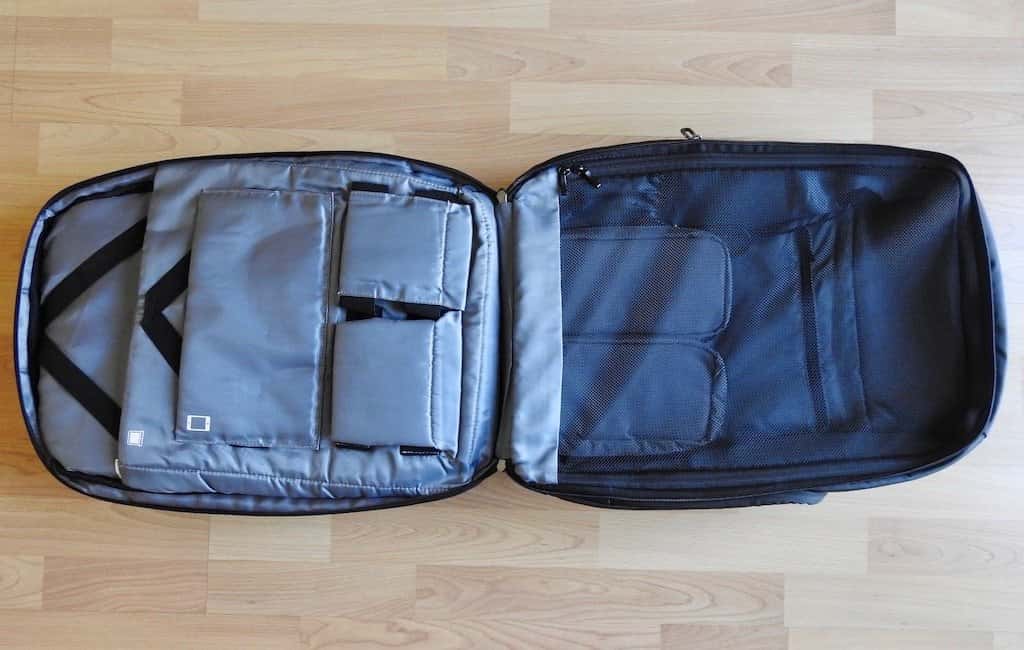 Multiple Compartments and Pockets to
Organize and Secure all Electronics
The main compartment of the backpack is divided in two.
On one side, I organized my laptop and charging cable. The pockets for the electronics are equipped with elastic bands that snuggly secured my belongings in place. Each pocket is also padded with cushioning, ensuring my laptop would remain protected during my travels.
Large Compartment with Mesh Panels to
Keep Clothing Organized 
I placed most of my clothing in a large compartment under the mesh panel, which held everything in place.
I love the mesh panel, because I can easily retrieve individual items from the all-purpose backpack, while ensuring that none of my belongings scatter around onto the floor.
In addition, this large compartment has two small pockets on each side and a larger, zippered pocket at the bottom.
Specifically, I packed the following items and secured them with the mesh panel:
Three shirts
One pair of pants
Socks
Undergarments
One jacket
Gloves
Beanie
One pair of pajamas
Two toiletries bags
Don't have time to read it now?
Save it on your Pinterest board for later!
Two Small Bags for Toiletries 
Within the mesh panel, there are two small bags for toiletries.
Though these bags look small, they contain incredible features. Each opens to lie flat and contains pockets and elastic bands so that all of your belongings can be easily organized. One bag can even act as a thermos, keeping cold things cool, and hot things warm.
In the two small bags, I was able to pack the following:
Toothpaste and toothbrush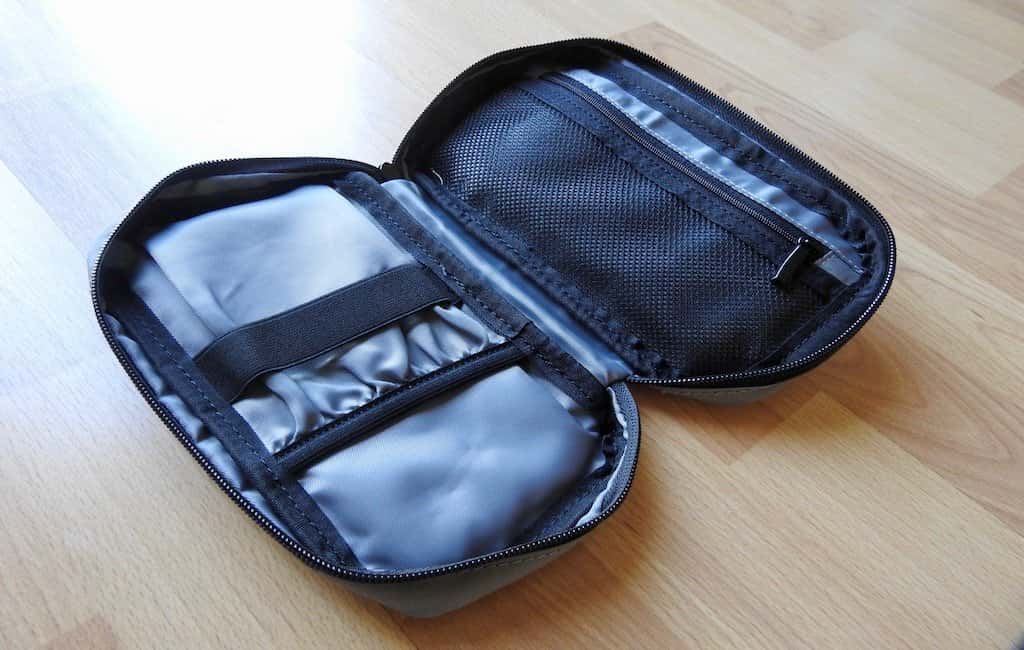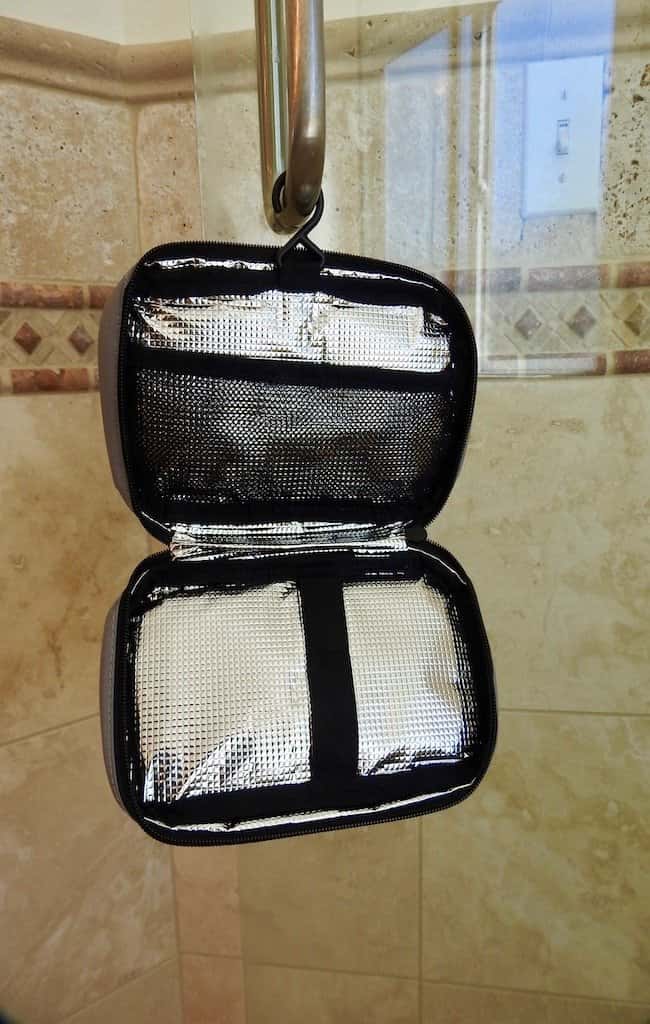 Easy Access Front, Side and Back Compartments and Pockets 
Nayo Smart Almighty all-purpose backpack is loaded with compartments and pockets located in the front, side and back. However, its sleek design makes the compartments appealing by giving them a modern look.
First of all, the largest of the four pockets, located in the front, has a number of smaller compartments making making organization a breeze! Within the smaller compartments, I placed the essentials: pens, my wallet, and my phone.
In addition, I was even able to secure my house keys to the key ring, for easy access as soon as I returned from my trip.
Lastly, I ensured I added a final necessity for the plane ride—a book.
Above the large compartment is a pocket that is slightly smaller in size. I decided to place my light waterproof jacket in that pocket, just in case there was a change in the weather forecast and I need to access my jacket super quick.
On top of the large compartment, there is another packet, that I thought would be perfect for my guidebook.
Finally, I placed my water bottle on the side compartment. By the way, the insulated pocket on the other side of the backpack is perfect for keeping snacks cool.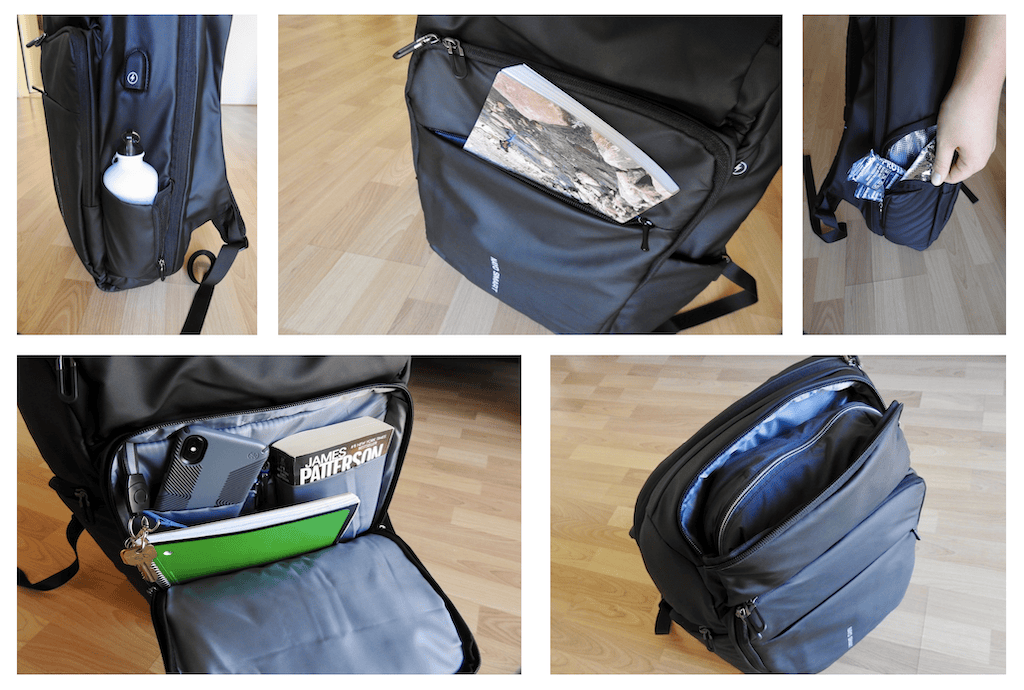 Super Cool Shoulder Straps and
Rear Strap for Securing Almighty to Suitcase 
The shoulder straps are packed with even more features! By the way, I love backpacks that have a chest strap—this gives the bag added security when I'm moving around.
Notably, each strap comes with a small pocket. I love having these when I am moving through the airport and have to constantly remove and store my ID. This makes my wallet easy to access, while offering it secure protection.
One strap even has an elastic band perfect for storing sunglasses.
Furthermore, the padding on the backpack comes with a strap to secure the bag to another suitcase, if necessary.
Every part of this backpack is conducive to an organized experience!
Bottom Line
The Nayo Smart backpack is perfect for someone looking to keep organized while on-the-go. It's large and spacious, which allows you to carry all of the necessities. It also has a unique place for each of your belongings. This makes it easy to store and access any items you need on your travels.
Nayo Smart backpacks come in many different sizes and have quite an array of features. Check out the bestsellers, the anti-theft collection, and the large capacity collection.
Did you find this useful?
Why not save it to your Pinterest board!
Now, I want to hear back from you! What do you think about Nayo Smart Almighty?
Leave me a quick comment in the comment section right below! 
If you are looking for an Anti-Theft Backpack, then checkout out my favorite Nayo Smart Defensor. It will seamlessly take you from going on trips to working at the office, all the while keeping your belongings protected.  
Ready to buy it? Great! Click on the box right below!
Moreover, click on the images below to check out my recent adventure to Bryce Canyon National Park!